Ecclesiaste , xi,2: "non considerate l'uomo troppo per la sua bellezza, né per il suo aspetto"
...

"dall'aspetto si riconosce l'uomo e dai suoi modi si riconosce l'uomo riflesso; l'abito di un uomo e il riso dei denti, e il modo di camminare annunciano ciò che è"

The theory of the four humors are

black bile, [milza, melanconia]

yellow bile, [fegato, collera]

phlegm, [acqua della flemma, testa]

and blood [sangue, cuore, hot tempered]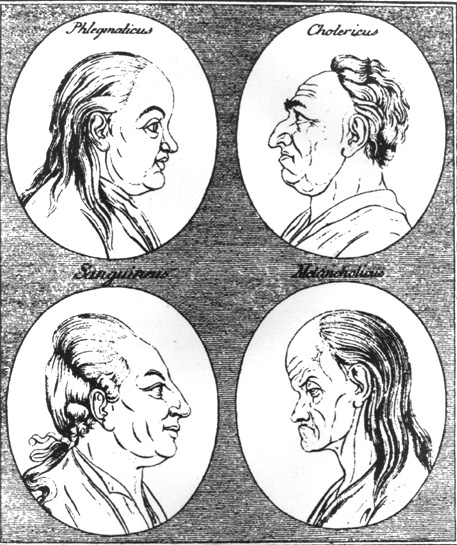 The four temperaments as depicted in an 18th-century woodcut: phlegmatic, choleric, sanguine and melancholic.
Image of woodcut from Physiognomische Fragmente zur Beförderung der Menschenkenntnis und Menschenliebe (1775-1778) by Johann Kaspar Lavater, in public domain.
physiognomy
Secretum secretorum
Gian Battista della Porta, De humana physiognomia 1586
Charles Le Brun (Parigi, 24 febbraio 1619 – Parigi, 22 febbraio 1690)
mmm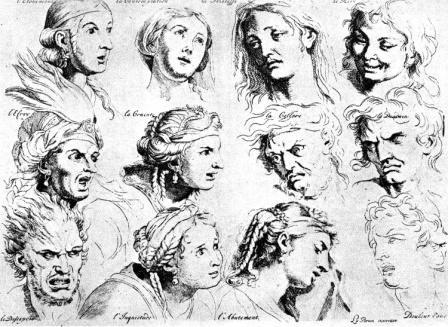 A sinistra: Bill Viola, Six Heads, 2000
A destra: Charles Le Brun, Les expressions des passions,(1668),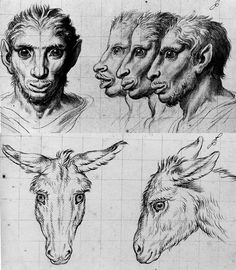 Enciclopedia: "La fisiognomia è l'espressione del carattere, e ancora quella del temperamento. Ma non si deve mai giudicare in base alla fisiognomia. Ci sono tanti tratti mischiati sul viso e che ci si può confondere; senza parlare degli incidenti che sfigurano i tratti naturali e che impediscono all'anima di manifestarsi. Ci si dovrebbe piuttosto affidare ai caratteri degli uomini per la gradevolezza che aggiungono a certe figure che corrispondono alle loro passioni, ma ancora ci si ingannerebbe."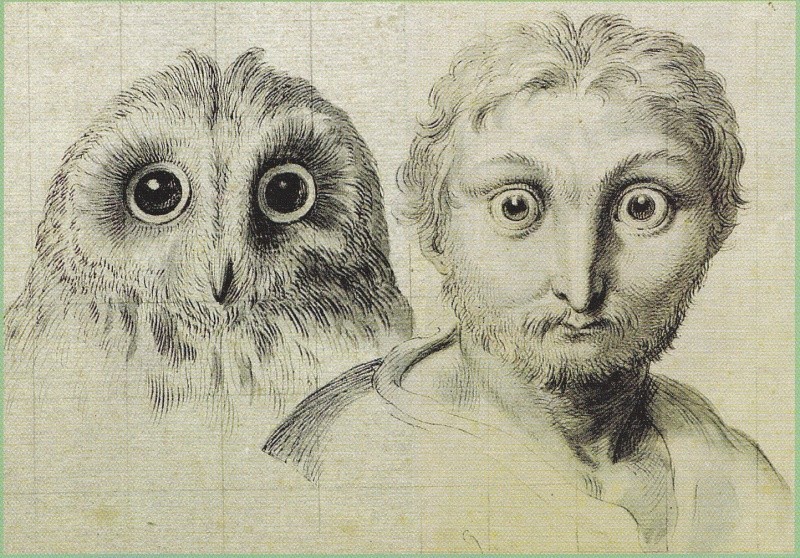 Johann Kaspar Lavater (Zurich 1741-1801), Essays on Physiognomy, designed to promote the Knowledge and Love of Mankind. London: John Stockdale, 1810.
Lavater: "scienza, la conoscenza del rapporto che lega l'esteriorità e l'interiorità, la superficie visibile a ciò che copre di invisibile."
"La vertu embellit; le vice enlaidit"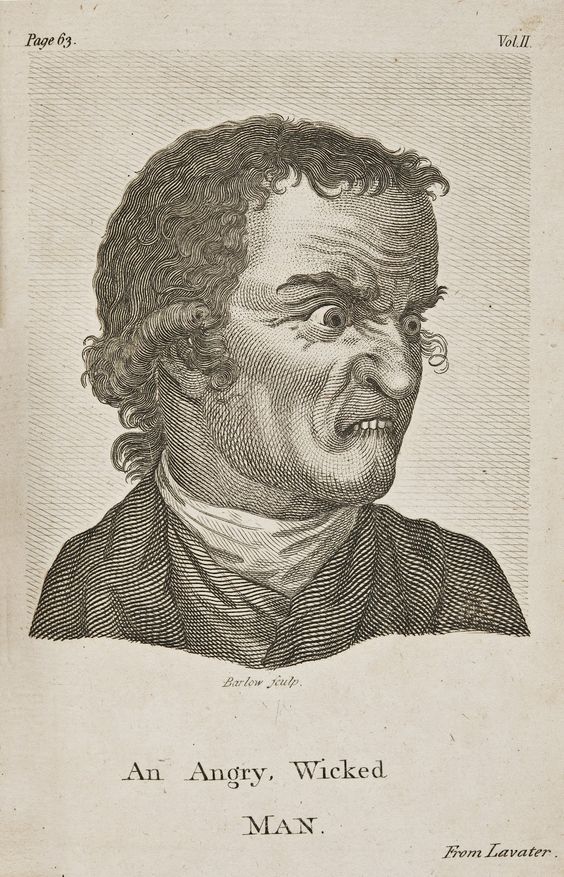 Francisco Goya (1746-1828)
The sleep of reason produces monsters (No. 43), from Los Caprichos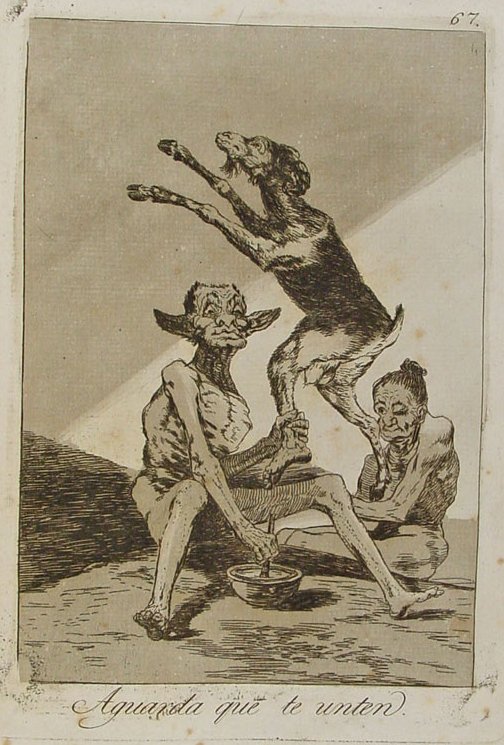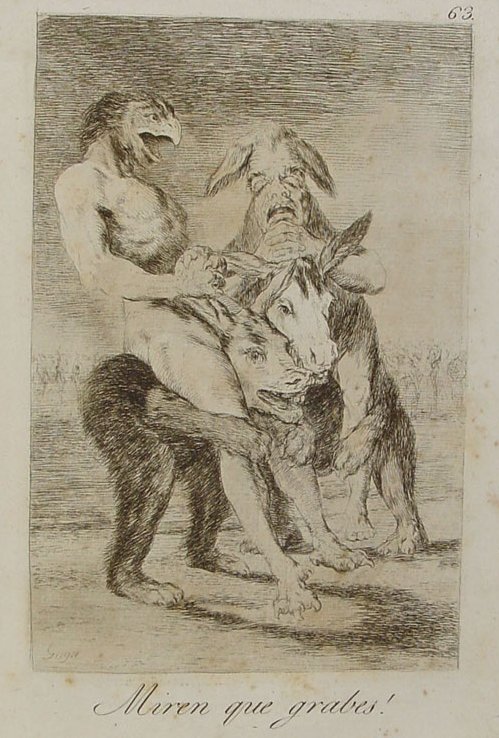 Capricho nº 63: ¡Miren que graves!, serie Los Caprichos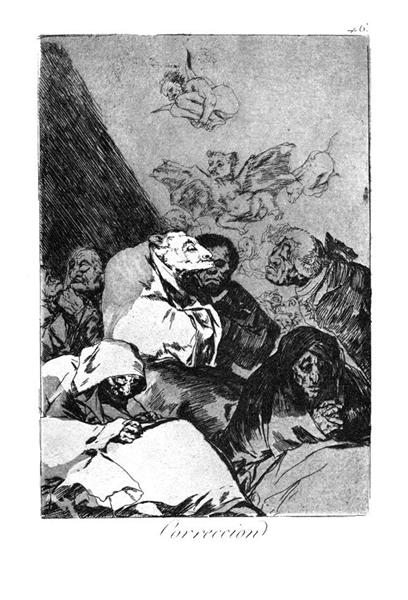 Correccion (1799)
Jean-Ignace-Isidore Gérard, L'homme descendre vers la brute (1843)
Phrenology (1790)
introduced by Franz Joseph Gall and Johann Gasper Spurzheim
Diagram from W. Mattieu Williams, A Vindication of Phrenology. London, 1894.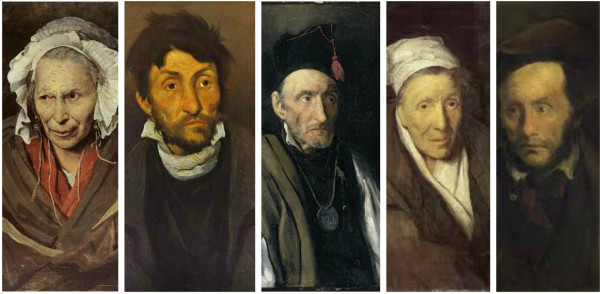 Théodore Géricault (1791-1824) Ciclo degli alienati (1822-23): invidia, del furto, del comando militare, del gioco, pedofilo
Criminal anthropology
Guillame Benjamin Duchenne (1806-1875) , Mecanisme de la Physiologie Humaine > "orthographe de la physionomie en movement"
Duchenne's Electrophysiognomy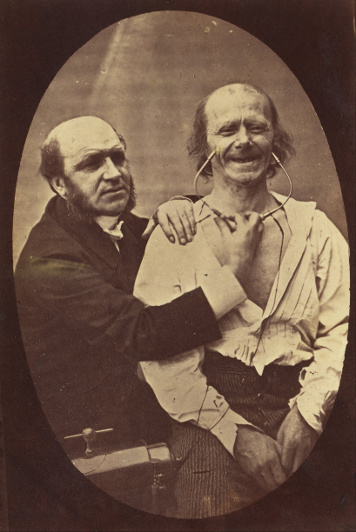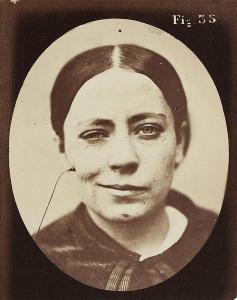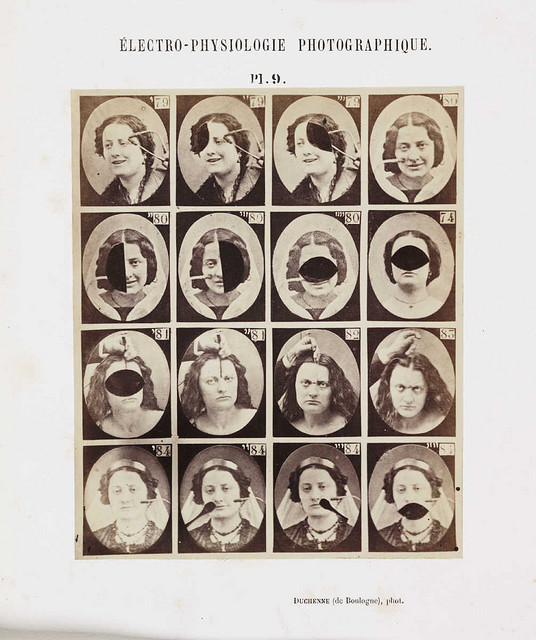 Alphonse Bertillon (1853-1914)
System of Criminal Identification > mugshot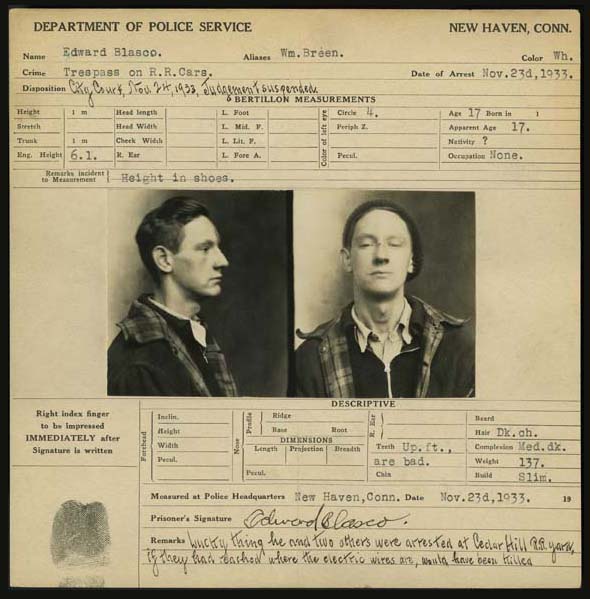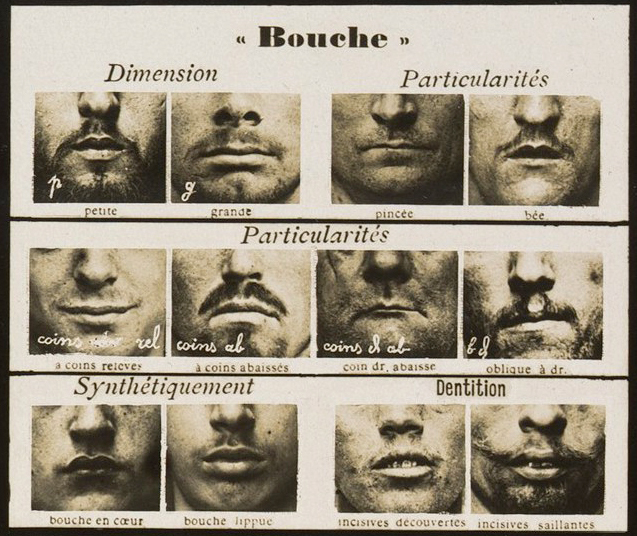 dévisager un criminel >> portrait-parlé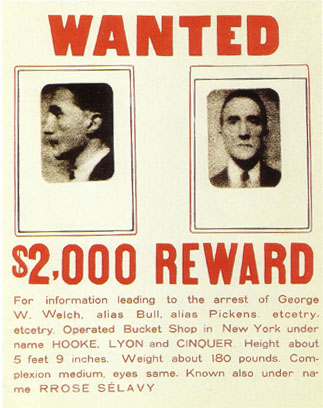 Marcel Duchamp,
1923, New York
Collection Louise Hellstrom
altered "Wanted" poster
rectified readymade
49.5 x 35.5 cm